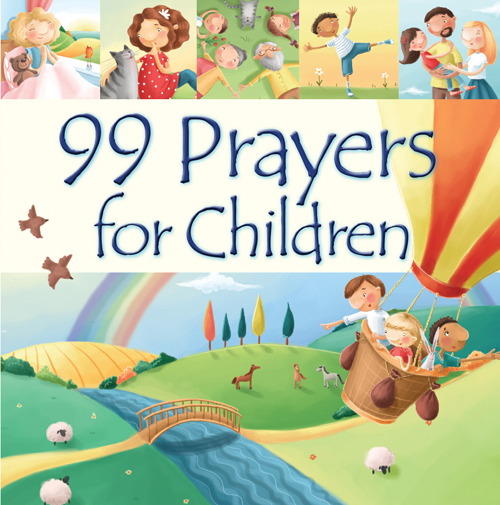 Title: 99 Prayers For Children
Author: Juliet David (compiler) and Elina Ellis (Illustrator)
Publisher: Candle Books
Published Date: September 2015
ISBN: 9781781281918
BUY IT LINK:
AMAZON
Add it to
GoodReads
My rating: 5 Stars
Synopsis:
My Review: I received a copy of this book in exchange for an honest review from the publisher.
This book is comprised of 11 chapters, breaking the 99 prayers into groupings like "Thank You, God!", " Bedtime", and "Special Days". Each of the 99 prayers are easy enough for my beginner reader to read (with a little help!), and they are short enough to keep her attention.
The illustrations are whimsical and fun for 5-7 year olds who have grown out of the need for bright primary colors. They are expressive and inclusive in the age ranges, genders and skin colors.
Overall, this is a great book to have in your library for the little ones.