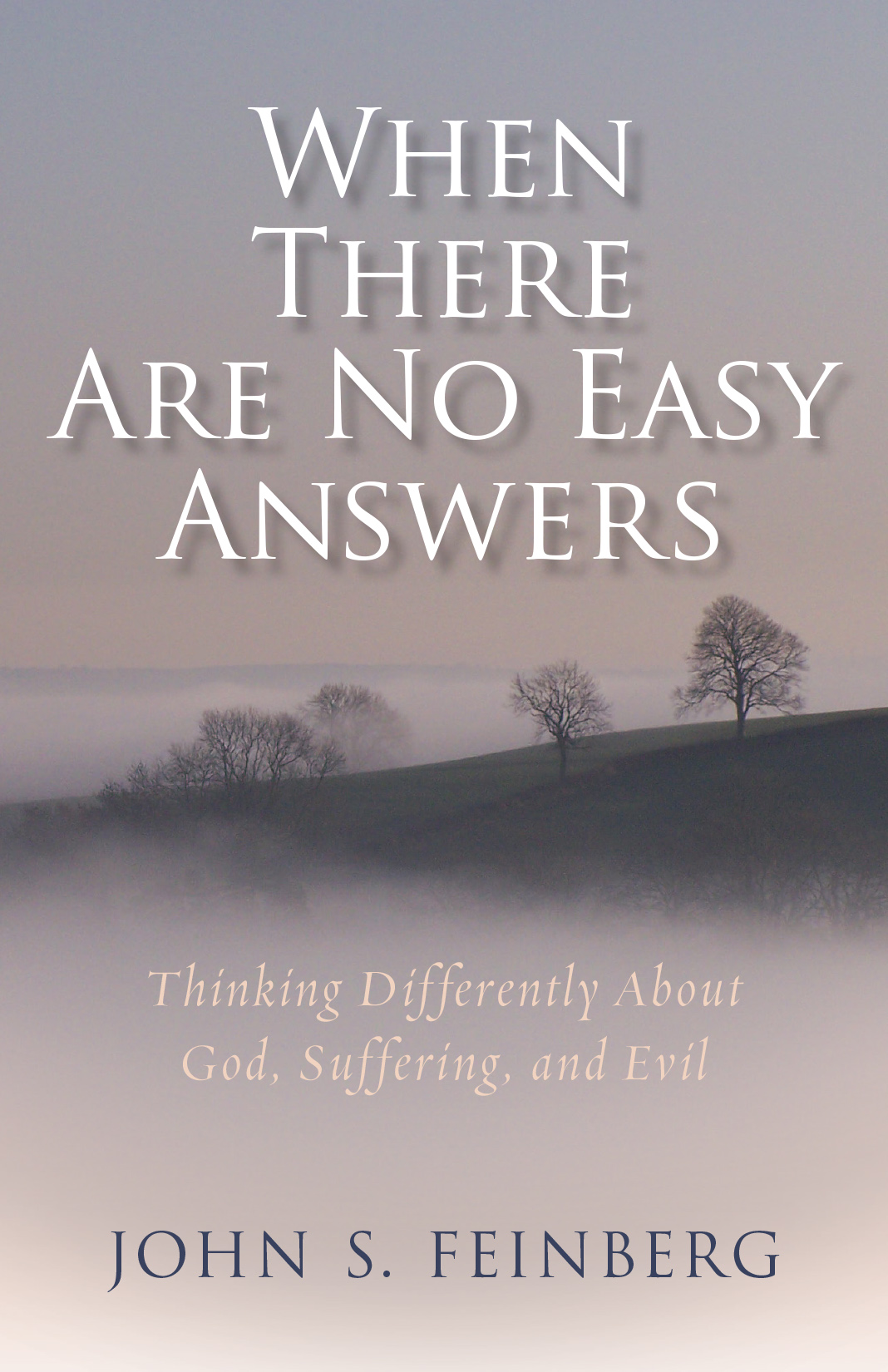 Title:
When There Are No Easy Answers
Series: none
Author: John S Feinberg
Publisher: Kregel Publications
Publishing Date: June 27, 2016
Pages: 160
Genre: Christian Living
Synopsis
:
How can a God of love allow terrible things to happen in our lives?
Christians often assume they're equipped to deal with tragedy if it enters their lives, but like most people, think it never really will. What happens, then, when we follow God's will to the best of our abilities and heartbreak strikes? Do we mean it when we implore "Have Thine own way, Lord" or does that only apply in times of blessings or small, manageable hurts?
John Feinberg knows that conundrum intimately. In 1987 his beloved wife was diagnosed with an incurable, genetically transmitted disease. They were immediately challenged in their faith and their approach to God's goodness in the face of the evil of suffering. More, they discovered just how little their Christian community understood about how to support people in crisis.
When There Are No Easy Answers considers the problem of grief from every angle, just as the Feinbergs walked through it in their journey. It confronts the question of justice, examines the nature of God, and argues for the reality of grace. Feinberg explores the biblical reasons against the use of traditional clichés and platitudes, especially by those in ministry, and lays out alternatives that can actually comfort and encourage the person who is struggling or grieving.
My rating: 4 stars
My Review: I received a copy of this book in exchange for an honest review.
When I am in a position of trying to help someone who is suffering, I'm frankly lost, baffled, and struggling to come up with the "right thing" to say. I know I am not alone in this. And most of the time, I end up putting my foot in my mouth, probably hurting the person more without intending to.
This book helps to show us what NOT to say, but at the same time, shows us what we CAN do as Christians, how we can support, help in a comforting way, and how to relate in a gentle way.
Trying to explain the why behind the suffering, pain and injustice of this world is near to impossible, if not impossible for us.
The author has a unique angle on this subject, as his wife has been chronically suffering for decades with no hope of healing, and no easy end in sight. The things that he and his family have experienced and the things people have been saying to him, give him a unique view on what actually needs to be said to people in our lives that are suffering in some way.
I believe this is a book that needs to be read by everyone, even if you only understand what *not* to say to those suffering.